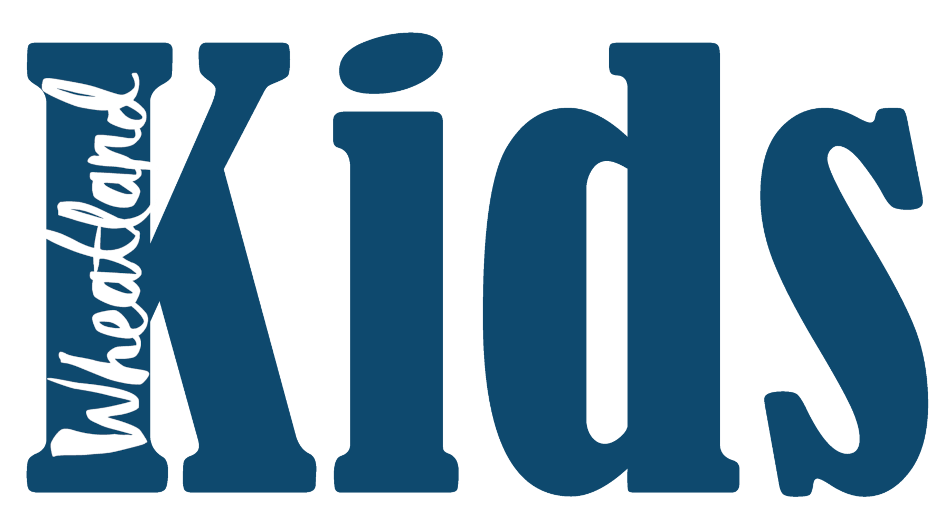 At Wheatland Kids, our mission is to help children encounter God and grow in an relationship with Him in a safe and fun atmosphere. Your children will learn about God and the Bible in ways that are exciting, relevant, and fun. Our programs are specifically designed to attract the hearts of children in such a way that their Wheatland Kids experience is exciting and enjoyable. At the same time our goal is to creatively teach relevant principles from the Word of God that are understandable and applicable even for the smallest child. Join the fun and experience a world where kids meet Jesus on their level!
Volunteer Schedule September 2021 – November 2021
Volunteer Schedule December 2021 – February 2022
WHO IS TAKING CARE OF MY CHILD AT WHEATLAND KIDS?
We have an incredible team of Wheatland Kids volunteers. We have approximately 28 volunteers and a handful of teen helpers that work on a rotating schedule in order to provide childcare each and every Sunday of the year! Our volunteers are our heroes, and their commitment allows us to provide a two adult minimum in each of our childcare areas.
We are always looking for volunteers who want to help serve in Wheatland Kids. If you are interested in getting involved please contact us.
If you're a new parent to Wheatland Kids, the volunteers working with your child's age group will be happy to introduce themselves and answer any questions you might have.
WHAT IS AVAILABLE FOR MY CHILD WITH SPECIAL NEEDS?
If you are interested in visiting and you have a child with special needs please contact Elizabeth Shaff, our Wheatland Kids Coordinator, so that we can be prepared to serve your family and minister to your child.
FOR INFANTS:
During the Sunday morning service, your children are welcome to participate in our children's programs and/or stay with you. We have a nursery/nursing mothers room where the parents are able to stay with their babies, see, and hear the service. The room has large windows so the mothers & fathers feel like part of the service. Comfortable gliders help the babies feel calm so you can be part of the service while being with your little one.
FOR TODDLERS:
We have a Toddler Room (Children 1 year through 3 years old) located across from the upper bathrooms. The children have a blast with snacks, music, the bubble machine, lesson story time, and much more! The Toddler class uses sensory buckets in combination with The Rhyme Bible Storybook by L.J. Sattgast to explore some of the most well-loved Bible stories.
FOR PRESCHOOLERS THROUGH 7TH GRADE: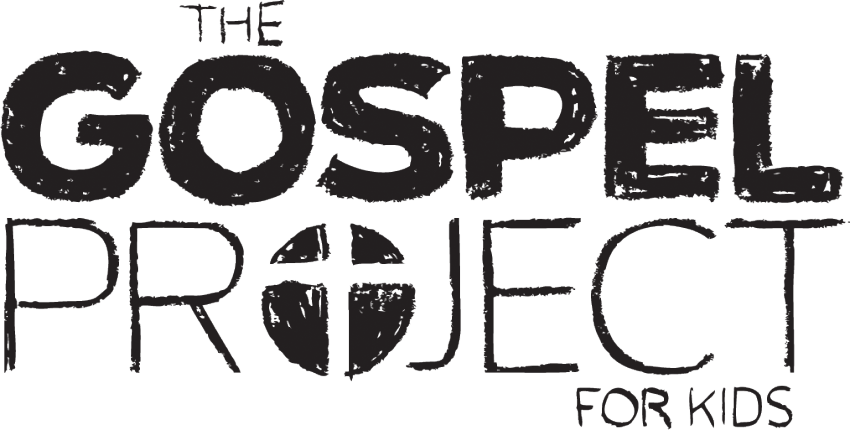 Four year olds through 7th grade are learning about God through the program called "The Gospel Project".
These students get to learn the big picture of God's story. The Gospel Project resource shows how Christ fits into the entire gospel story, pre-creation to eternity. And where each one of us fits into it, too. The three-year chronological timeline ensures that no matter when you jump in, you won't miss a thing.
Children's Church (four years old through 2nd grade) go downstairs before the service begins.
The Gospel Project for Kids is a Christ-centered Bible study resource that follows a chronological timeline of Bible events—presenting the story of redemption through Jesus like kids have never seen it before! Each week, these stories come to life through video, music, activities, and more! Each lesson includes:
Videos that bring Bible stories to life
Discussion-starter videos for Children's Church
Fun-filled, age appropriate activity sheets
Hands-on activities
Gospel-centered application
Worship songs geared at their level
Verse Memorization
Finger Food Snacks
Fun Games that help the kids understand the lesson
Junior Church (3rd grade through 7th grade) go downstairs after the scripture reading.
Junior Church operates with a small group atmosphere. Our volunteers emphasize discussion and participation on a deeper level. Our volunteers' goal is to connect with students and create an environment where they feel safe to share and to learn. We focus on teaching kids to lookup verses for themselves as well as the Christ connection and real life application in every lesson. We provide activity sheets with two age range options: younger kids and older kids. This ensures that each student has an age appropriate activity sheet to bring home to discuss and use for devotionals as well as memory verse practice during the week.
Each lesson includes:
Fun-filled, age appropriate activity sheets
Hands-on activities
Gospel-centered application
Verse Memorization
Finger Food Snacks
Fun Games that help the kids understand the lesson
Our Bible: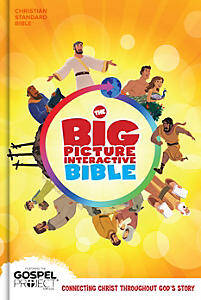 We are using the Big Picture interactive Bible for all of our classes and memory verses. It uses the Christian Standard Bible translation for readability and comprehension for kids. This Bible comes with a lot of extras that highlight the Christ connection in many of the Bible stories. It also has a Digital Pop-Up™ format that can be used with a free app to make the Bible stories truly come to life. We recommend that each of our families purchase one of these Bibles to use for their family devotions. The Bible story and memory verse your child is studying can be found on the activity page they bring home each week.